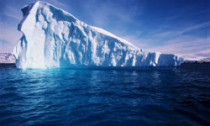 It's crunch time for a New Zealand-backed bid to create the world's largest marine reserve in Antarctica. The annual meeting of the Commission on the Conservation of Antarctic Marine Living Resources wraps up in Hobart today. Decisions on whether to designate two marine protected areas in the Ross Sea and the East Antarctic will be announced this evening.
The proposals need the consensus of all 25 members. Conservationists are urging negotiators to support two proposed sanctuaries as a lasting tribute to an observer who died in a diving accident during a break from the international talks.
Elyssa Rosen, 48, a US citizen, spent the last eight years of her life fighting to protect wilderness areas and the pristine waters of Antarctica.
An officer at the Pew Charitable Trusts, she was among hundreds of observers attending the negotiations. Her diving companions located her lying in 12m of water.
Following her death, her colleagues in the Antarctic and Southern Ocean Coalition – an umbrella group of environmental groups –  read a tribute to the meeting.
The "fierce protector and defender of the last wild places on Earth" was fascinated by Antarctica and the Southern Ocean and was "passionate about need to protect it and the exquisite marine life in it," a friend and colleague told the meeting.
"She was 100 per cent dedicated to achieving large meaningful, permanent, marine protected areas in the Southern Ocean… I could think of no better tribute to her than to leave the meeting this year with two new large, meaningful, long-lasting marine protected areas in Antarctica."
Delegates from 24 countries and the EU are deliberating over two plans. A plan for the Ross Sea is jointly proposed by the New Zealand and US, while an area of protection in East Antarctica has been drawn up by Australia and the EU.
Talks stalled at a special meeting of the commission in July, after Russia questioned its legal authority.
Since then the proposals have been wound back and leader of the Russian delegation Dmitry Kremenyuk this week told the US press that he believes the watered-down proposals could succeed.
The US-NZ sanctuary would stretch for  1.32 million square kilometres in the Ross Sea with 1.25 million sq km proposed as "no-take".