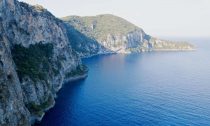 Three hundred and fifty square kilometers of Turkey's coastline has been brought under environmental protection in a recent announcement by the Turkish government. This new area represents a significant expansion of the existing marine protected area network along the country's Mediterranean coast and firmly establishes Turkey as a leader in marine conservation in the most overfished sea on the planet.
The announcement comes amid a growing global push to expand ocean protection through coalitions such as the UK's 30by30 alliance, which calls for the protection of 30% of the global oceans by 2030.
Turkey's Mediterranean coastline is under pressure from multiple sources—overfishing, coastal development and tourism all have an impact on the region, which is home to a number of threaten...
Read More