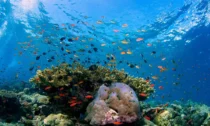 The United Nations has declared Sunday to be the International Day for Biodiversity to raise awareness of the extinction risk facing animals and plants. Nearly a third of all species are now endangered due to human activities. Later this year governments will meet to come up with a long-term plan to reverse the threat to life on Earth – in all its varieties – at the United Nations Biodiversity Conference in China.
What is biodiversity and why is it important?
Biodiversity is the variety of all life on Earth – animals, plants, fungi and micro-organisms like bacteria.
Animals and plants provide humans with everything needed to survive – including fresh water, food, and medicines.
However, we cannot get these benefits from indivi...
Read More