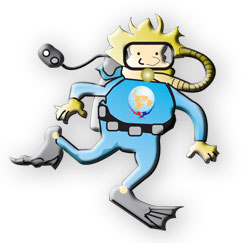 3rd dive today.
2nd Navigation dive.
Easy entry, low visibility, lots of fog, visibility declined from earlier dives.
Dove to student training area. Followed ropes and buckets in the training area. Moderate surge at 20′; sand dollars. Very few fish, sea urchin, and coral in this part of Shaw's Cove.
Read More