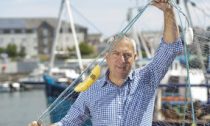 Sharks, turtles, seabirds and fishing firms will be the first in line to benefit as conservation products company Fishtek Marine nears closing a £900,000 crowdfunding round through ethical specialist Triodos Bank.
The investment will speed up product development by the UK designer and manufacturer whose deterrent technology for the global fishing industry tackles the unintended slaughter of the oceans' wildlife, known as bycatch. This, the accidental death or capture and eventual discard of species by fleets, now involves some 300,000 dolphins, porpoises and whales, 300,000 seabirds and 250,000 turtles every year which become fatally entangled in gear.
"The toll is tragic, but our technology is to be used with equipment and stops damage to it, so it's in the interests of the ind...
Read More