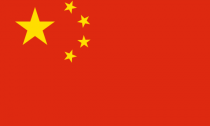 An industrial revolution is beginning in the oceans. Historically, the most valuable commodities drawn from the sea were products like cod, pearls, and sponges. The currencies of this new ocean economy are different: kilowatts of energy, shipping containers, metals, data, desalinated water, DNA, and oil, to name a few. The marine industrial economy has been valued at $1.5 trillion and is predicted to grow at double the rate of the rest of the global economy by 2030.
A sometimes unappreciated aspect of this recent explosive industrial marine growth is that its distribution is highly uneven. In fact, many key facets of the new ocean economy have been dominated by one nation: China.
China, for example, leads the world in industrial fishing...
Read More