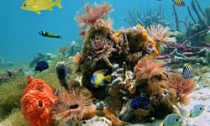 The coral reefs and gin-clear waters off the coast of Cuba offer some of the best diving in the Caribbean and some of the best-preserved reefs on earth. And if travel restrictions on U.S. tourism to Cuba are ever lifted, the remote Peninsula of Guanahacabibes could well become a popular destination for American divers.
The land and marine reserve encompasses some 200 square miles (518 square kilometres) on Cuba's westernmost tip about 135 miles (217 kilometres) northwest of Havana. It juts into the Caribbean, with protected forests on land, aquamarine waters lapping at white sand beaches and pristine coral beds teeming with a colorful variety of fish just offshore.
In some ways, the peninsula is just as frozen in time as other aspects of life in Cuba, where 50-year-old cars are common and...
Read More