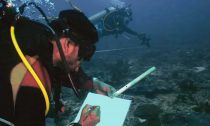 The state government has sent its final proposal to the Centre to notify 2,011.43 sq km Angria Bank – located 105km (56.7 nautical miles) off the Konkan coast – as a 'designated area' under the Maritime Zones Act, 1976, thereby inching towards India's first marine protected zone beyond territorial waters.
"It is a very important step towards conservation and protection of marine biodiversity," said Milind Mhaiskar, principal secretary (forests) who wrote to central bodies, the Ministry of Environment, Forests and Climate Change (MoEFCC) with a copy to the Ministry of External Affairs (MEA) on November 25.
Supporting coral reefs, algal habitats, and high diversity of marine flora and fauna, Angria Bank was identified among 106 important coastal and marine biodiversity ...
Read More