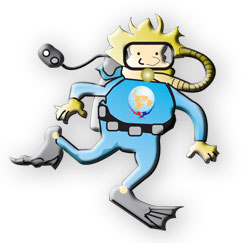 Super dive, slight current running north. Exceptionally healthy reef, some bleaching but not as extensive as in other parts of SVG.
Dive starts at around 30ft with sloping reef at foot of volcanic wall. At half way point there are large boulders, and an exceptional 30 yard swim through. There is an entrance to an underwater cave through a large rock fissure. Didn't have the equipment to explore this time, but will update once we have had a look!
Lots of urchins, butterfly fish and some fair sized barracuda.
Read More