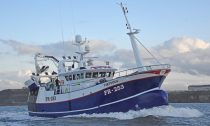 Marine conservation areas have failed to protect wildlife from the fishing industry, according to a study by Scottish Government scientists.
Researchers from the government's marine laboratory in Aberdeen have found that less than one per cent of trawling and dredging around Scotland's coast has been covered by controls in marine protected areas (MPAs). This is "unlikely to significantly reduce the fishing pressure" on rare seabed plants and animals, they say. The way MPA networks have been claimed to provide protection is "misleading", they warn.
Environmental groups say the new study confirms fears that MPAs have been ineffective, and are calling for more restrictions on fishing...
Read More