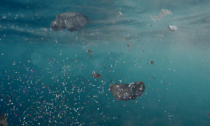 The great diversity of scientific techniques and methods used in the study of marine microplastics pollution limits the current knowledge of this serious environmental problem threatening our ecosystems. This is the main conclusion of a study carried out by the Institute of Environmental Science and Technology of the Universitat Autònoma de Barcelona (ICTA-UAB) that reviews the research carried out to measure the presence of microplastics in the coastal areas and seawater of the Mediterranean Sea, both in the sea surface water, seawater column and in marine sediments.
The conclusions show that the levels of microplastics in the Mediterranean are probably higher than estimated, but the methods used are not capable of recording them. 
Microplastic pollution is one of the environmen...
Read More