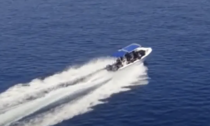 PADI and National Geographic Pristine Seas have announced a partnership to protect a minimum of 30% of our oceans. The organizations aim to achieve their goals by the year 2030.
The first act of the partnership is a global Dive Industry Economic Evaluation Survey which seeks to quantify the benefits of the dive industry to local economies. The survey will collate data from PADI dive centers, which scientists will then analyze at the Scripps Institution of Oceanography and Simon Fraser University.
Data and findings from the study will then be used to influence and lobby governments to help protect the environment and to establish and enlarge Marine Protected Areas.
Commenting on the new partnership, Drew Richardson, President and CEO of PADI Worldwide stated:
"PADI Mission Hubs...
Read More