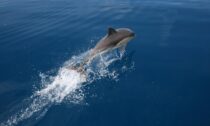 While consumers look out for the Dolphin Safe mark on seafood purchases, a major research stocktake of Australian-New Zealand waters gives new guidelines to managers of dolphin fisheries. The extensive new genomic study of almost 500 common dolphins (Delphinus delphis), spanning multiple spatial areas of more than 1500 sq km from the southern and east coast of Australia to Tasmania and New Zealand, calls for greater collaboration between the two countries' conservation and fisheries plans. 
Just published in Frontiers in Marine Science, the study of DNA diversity of several dolphin populations in Australia and NZ suggests connectivity between several populations of common dolphins across the Tasman Sea.
The common dolphins of the Pacific Ocean (eastern Australia and NZ) are highly...
Read More