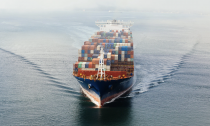 Humans and their ships, seismic surveys, air guns, pile drivers, dynamite fishing, drilling platforms, speedboats and even surfing – have made the ocean an unbearably noisy place for marine life, according to a sweeping review of the prevalence and intensity of the impacts of anthropogenic ocean noise published on Thursday in the journal Science. 
The paper, a collaboration among 25 authors from across the globe and various fields of marine acoustics, is the largest synthesis of evidence on the effects of oceanic noise pollution.
Anthropogenic noise often drowns out the natural soundscapes, putting marine life under immense stress. In the case of baby clown fish, the noise can even doom them to wander the seas without direction, unable to find their way home.
In the ocean, vis...
Read More