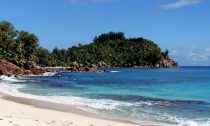 The Nature Conservancy (TNC) has unveiled what it says is a pioneering US$1.6 billion scheme to scale up global ocean conservation efforts through "blue bonds".
The bonds will refinance and restructure debt for coastal and island countries in exchange for a commitment to protect at least 30% of their near-shore ocean areas, including coral reefs, mangroves and other important habitats.
The scheme would help ensure the protection of an additional four million square kilometres of the world's most biodiverse ocean habitat – a 15% increase on current coverage. It also aims to save 13% of the world's coral reefs and could benefit 43 million people living within 100 kilometres of a coastline.
The international not-for-profit group's Blue Bonds for Conservation Initiative, an...
Read More