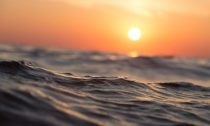 In their first week, UN negotiations for a new Global Ocean Treaty are stalling due to a lack of political will. In response, activists marched for the oceans with Greenpeace USA activists in New York City outside the United Nations, with representatives from frontline communities addressing the crowd and calling for more urgency to ensure a strong Treaty is finalised in 2022.
Shaama Sandooyea, an activist from Mauritius who spoke at the rally, said:
"In Mauritius, we're already feeling the impacts of the ocean crisis. The negotiations are not moving fast enough and we need action now. Delegates are not recognising the urgency of the situation, and are spending hours debating minor points that were put to bed decades ago...
Read More