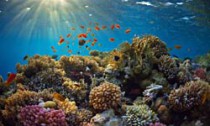 The deeper half of the ocean did not get measurably warmer in the last decade, but surface layers have been warming faster than we thought since the 1970s, two new studies suggest. Because the sea absorbs 90% of the heat caused by human activity, its warmth is a central concern in climate science. The new work suggests that shallow layers bear the brunt of ocean warming.
Scientists compared temperature data, satellite measurements of sea level, and results from climate models. Both the papers appear in the journal Nature Climate Change.
Underestimation
Specifically in the Southern Hemisphere where fewer measurements have been made, a team of researchers from the Lawrence Livermore National Laboratory in California investigated long-term warming in the top 700m of the ocean.
They wanted t...
Read More