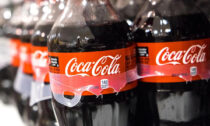 Climate activists are "baffled" over Egypt's decision to have Coca-Cola – a major plastic producer – sponsor this year's global climate talks. Campaigners told the BBC the deal undermines the talks, as the majority of plastics are made from fossil fuels. Coca-Cola said it "shares the goal of eliminating waste and appreciates efforts to raise awareness".
This year's COP27 UN climate talks are hosted by the Egyptian government in November in Sharm el-Sheikh.
Egypt announced it had signed the sponsorship deal last week.
At the signing, Coca-Cola Global Vice-President, Public Policy and Sustainability Michael Goltzman said: "Through the COP27 partnership, the Coca-Cola system aims to support collective action against climate change."
But opposition to the decision has grown over ...
Read More