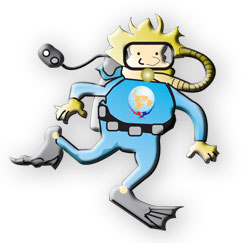 This was a real dive but I am experimenting with this log book. Weird but wonderfuLDon't take the coordinates as correct, I guessed at those, but great maps. I must take better notes in future because its good to look back, especially with the maps.
Not a lot of marine life during the dive, but picked up at the end, with some smallish groupers (2), Angel Fish, snappers, and a group of barracuda.
Great dive log, can't wait for the next opportunity to dive, will be recording properly. (Devon sadly, not Cayman) Scallops, not sharks. Ah well.
Read More