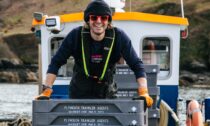 By all accounts they are a miracle of the underwater world. Reckoned to sequester carbon 35 times faster than a tropical rainforest, seagrass meadows also provide a haven for some of the most fantastical marine creatures on Earth – even in the UK, where enigmatic seahorses are among those found sheltering in the swaying blades.
Yet the UK's seagrass meadows have vanished at an astonishing rate. According to some estimates we have lost more than 90 per cent of them in the last century or so; pollution, dredging, bottom trawling and coastal developments have all contributed to their demise.
Seeking to turn the tide for these imperilled ecosystems is a conservation initiative that is being billed as the largest seagrass restoration project in England.
Launching today and las...
Read More