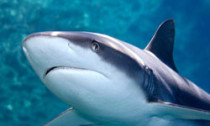 The state government in Queensland, Australia, has for five decades sought to prevent shark attacks through a program that attacks sharks. But new numbers on killed sharks off the coast of some of the world's best beaches indicate Queensland may be a bit more bloodthirsty than necessary.
During the 2014-2015 fiscal year, the state government helped kill 621 sharks: 251 tiger sharks, 173 whaler sharks, 111 bull sharks, and eight great whites, according to Bill Byrne, Queensland's fisheries minister. He denies that the program aims to slaughter sharks en masse, but instead seeks to trap those that are considered a direct threat to swimmers and surfers.
Environmental activists, however, argue the program targets sharks that are in some cases endangered, including, notably, the great whi...
Read More