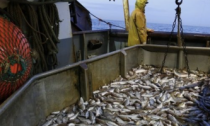 Of the U.N.'s 17 goals to make the world a better place by 2030, one goal gets much less respect than the others. It's not improving education. It's not wiping out poverty and hunger. It's Goal #14 — which aims to "conserve and sustainably use the oceans, seas and marine resources for sustainable development."
A new survey of 3,500 leaders in developing countries found that marine conservation is almost universally considered the least important of the United Nations' 17 Sustainable Development Goals – essentially a checklist of priorities to help poor countries and aid organizations focus their attention on lifting the world's most vulnerable people to a higher standard of living.
Several of the goals deal explicitly with environmental issues, and the new survey, con...
Read More