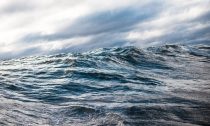 Conservation groups have expressed concern over the 2020 Baltic Sea fishing quotas set by the EU's Agriculture and Fisheries Council (AGRIFISH). Total allowable catches (TACs) set by AGRIFISH fall well above the sustainable limits recommended by scientific advisors, despite a clause of the Common Fisheries Policy which commits the EU to meet sustainable fishing levels by 2020.
Andrea Ripol, Fisheries Policy Officer for the marine conservation NGO collective Seas at Risk, said: "It is outrageous that despite the legally binding deadline to stop overfishing for all fish stocks by 2020, European Fisheries Ministers have set five out of ten fishing quotas for 2020 for the Baltic Sea beyond the legal requirements for sustainable fishing levels. The Ministers' decision to breach the law will not only damage fish populations – and restrict their ability to replenish; it undermines the long-term economic viability of the fishing industry dependent on these fish, along with the ocean's resilience to climate change. Everybody must comply with the law – and politicians are no exception."
Before the meeting campaigners urged AGRIFISH to consider setting catch limits of zero for Eastern Baltic cod and Western Baltic herring, in recognition of dwindling stocks. The Baltic Sea fishing quotas issued by the council have since been denounced by NGOs, who have accused AGRIFISH of flouting EU law; as well as disregarding environmental and sustainability concerns.
Ottilia Thoreson, Director of the WWF's Baltic Ecoregion Programme, said: "Eastern Baltic cod and the Western Baltic herring stocks are in a critical state with their numbers nearly depleted. Scientific advice clearly states that fishing limits for these stocks should be set to zero, meaning that not a single Eastern Baltic cod or Western Baltic herring should be caught. Yet the fisheries ministers have agreed to continue overfishing these stocks. It is of great concern that ministers continue to disregard the science. How are we to end overfishing and achieve global and regional goals on sustainable fisheries if our decision-makers ignore the facts?"
Rebecca Hubbard, Programme Director for Our Fish, said: "With less than three months until the EU's own deadline to end overfishing, fisheries ministers are repeating the same destructive overfishing again and again, but apparently expecting a different result. That's one definition of insanity. The EU's stated commitment to a New Green Deal also demands that we take action to address the biodiversity and climate crises. Ending overfishing is one of the fastest, simplest and most achievable solutions to the climate crisis that EU fisheries ministers can deliver to their citizens."
Source