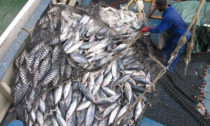 Spanish and French fishing vessels were found to have been illegally fishing in the exclusive economic zones of Somalia, India and Mozambique, claims a new report by the Blue Marine Foundation, an NGO dedicated to marine conservation. The EU is the biggest tuna harvester in the Indian Ocean, with France and Spain accounting for most of the catches.
The two operate sizeable distant-water fleets that engage in purse seining, large-scale industrial fishing, which poses threat not only to the target species but also – due to large amounts of bycatch it produces – endangers marine life in general.
The Exclusive Economic Zones (EEZs) were established by the UN in 1982 and are reserved for the exclusive use by individual sovereign nations...
Read More