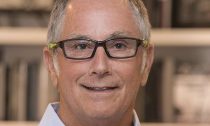 Three and a half years ago I woke up on holiday to discover my country had voted to leave the EU. It really saddened me. Whilst I got some of the arguments for leaving, I truly felt, that in an increasingly fragmented world, we should remain in Europe and work together.
I make no apologies for being a conservationist. I love this planet and if we are going to save it from the destructive practices of human beings, we need to unite and work together as a global population. This is not a time for nationalism, insular policies and the building of walls!
After Boris Johnson was replaced by a melting ice sculpture – when he refused to take part in Channel 4's climate debate – I hoped voters would examine his environment-related promises. The environment didn't get the same degree of attention by Conservatives as it did in other parties' documents. I hoped it had become an important consideration for people, especially given the 'Greta Thunberg' effect.
The Tories manifesto reaffirmed but didn't promise to accelerate, their commitment to net-zero carbon emissions by 2050. It said it will establish legal targets for air quality, and plough £6.3 billion into making homes more energy-efficient, in what appears to be a U-turn on the 2015 scrapping of its "green deal" for home insulation and zero-carbon new homes.
There was a vow to fund renewable energy, but only certain sources, including offshore wind – production of which is expected to reach 40GW by 2030 – and nuclear. Then there's the promise of an £800 million investment in carbon capture and storage over the next five years or so.
Onshore wind and solar power generation, however, was ignored completely. They did say the North Sea oil and gas industry has "a long future ahead".
Boris Johnson now has his majority. Brexit will now get done. I only hope that once these muddled water clears he makes one promise a huge priority.
The Tories are going to save the oceans!
Apparently, with a £500 million "Blue Planet Fund". Boris plans to protect 30 percent of the world's oceans within the next decade. It's not enough but its a start and I for one will hold you to account!
I'm watching you Boris!