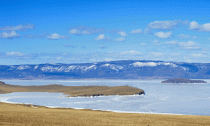 If there ever was a warning sign from Earth, it happened this week. Siberia, a region known for its unrelenting cold and frigidly unforgiving landscape, hit a disturbing milestone: 100.4 degrees Fahrenheit. Unfortunately, this is on par for 2020. The year saw the hottest January on record, the second-hottest February on record, the second-hottest March on record, the second-hottest April on record and the hottest May on record. The year also saw the highest levels of carbon dioxide ever recorded in the atmosphere.
Together, the records are warning signs, highlighting the structural changes necessary to break our carbon-emitting habits. Fortunately, many of these changes can be incorporated in green recovery plans.
In the economic fallout of the COVID-19 pandemic, countries have an opport...
Read More