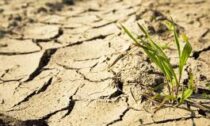 Sharp divisions between the major global emitters have emerged at a series of meetings designed to make progress on climate change. India lambasted the richer world's carbon cutting plans, calling long term net zero targets, "pie in the sky." Their energy minister said poor nations want to continue using fossil fuels and the rich countries "can't stop it". China meanwhile declined to attend a different climate event organised by the UK.
Trying to lead 197 countries forward on the critical global issue of climate change is not a job for the faint hearted, as the UK is currently finding out.
As president of COP26, this year's crucial climate meeting due to take place in Glasgow in November, Britain is charged with ensuring a successful summit of world leaders and their negotiators.
...
Read More