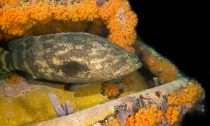 When pollsters informed President Donald Trump that he faces political exposure in the 2020 election with swing voters on environment policy, he decided to respond with a White House address claiming stewardship of clean water, air and oceans.
But as some Trump aides were drafting that speech, others were casting doubt on the significance of a climate threat to a key battleground state: the degradation of coral reefs in Florida.
Weeks before, a senior intelligence analyst at the State Department had submitted a draft of planned testimony to Congress detailing the national security implications of climate change for White House review.
Among the edits that the analyst, Rod Schoonover, received back from the White House was a novel argument...
Read More