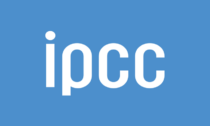 On Monday, the so-called "synthesis report" was published by the United Nations' Intergovernmental Panel on Climate Change (IPCC), a body made up of hundreds of international scientists from a dizzying array of disciplines. The new report boils down six previous IPCC reports, published since 2018, which pulled together and analyzed thousands of climate science studies.
It amounts to the most clear-eyed, up-to-date assessment of the climate crisis: how it's affecting all corners of the world and its systems, and how humanity is faring in its attempts to mitigate disasters and adapt to those that are now unavoidable.
What is key about the IPCC report is that it's signed off by national governments to confirm that they accept the scientific findings – and will incorporate them...
Read More