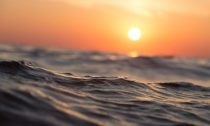 This year, the 196 parties of the United Nations Convention on Biological Diversity (CBD) will meet to agree to an ambitious new plan to safeguard life on Earth by 2050. If all goes as expected, the plan will be adopted at the 15th Conference of the Parties to the CBD in Kunming, China; precisely when that meeting will happen is uncertain because of the COVID-19 pandemic.
These global talks are a critical opportunity for world leaders to advance policies to halt the decline of biodiversity on our planet and ensure the long-term sustainability of Earth's ecosystems on which human life depends. The plan would establish a "post-2020 biodiversity framework" for conserving and restoring nature that integrates many objectives included in the U.N.'s sustainable development goals and the Paris Climate Agreement, defining new milestones and targets for the preservation of nature through 2030 and beyond.
In preparation for this conservation milestone, many scientists, Indigenous peoples and community champions, nongovernmental organizations, and government leaders have called for the need to protect at least 30% percent of the ocean by 2030—a target many scientists say humanity must hit to secure the long-term health of our planet.
The call for 30% marine protection is part of securing a healthy ocean, where marine parks enhance fisheries and sound fisheries management enhances biodiversity conservation. In 2016, at the International Union for Conservation of Nature (IUCN) World Conservation Congress, IUCN members from 170 countries adopted Resolution 50, which supported the 30% by 2030 ocean protection target.
Since then an additional 21 countries have publicly committed to that goal, while more than 50 countries have called to protect 30% of the planet—both land and sea—and the heads of state of 82 countries and the European Union signed onto the Leaders Pledge for Nature, which details 10 urgent actions, including a robust increase in ocean protection by 2030.
Effective marine conservation can help people and nature, conserving critical marine habitat where species may thrive, and significantly boost the global economy, for example by fostering healthy and sustainable fisheries. Pew is working with partners to ensure that the international community builds on this momentum and support to establish and sustain protections to conserve biodiversity in the most important ocean environments.