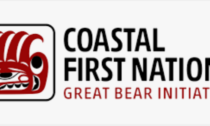 Fifteen First Nations are assuming stewardship of a vast network of marine protected areas in their traditional territories that span two-thirds of Canada's West Coast. The Great Bear Sea MPA Network, an unprecedented initiative co-developed with the B.C. and federal governments, is the result of two decades of work, said Christine Smith-Martin, executive director for Coastal First Nations.
The Indigenous-led initiative, also known as the BC Northern Shelf MPA Network, involves 100,000 square kilometres of ocean and stretches from Northern Vancouver Island to the border of Alaska. It was formally endorsed and celebrated on Sunday at IMPAC5, a global marine conservation summit underway in Vancouver.
The territories of the Nations involved, includes the Great Bear Rainforest conservation area on B.C.'s wild central coast which shelters one of the world's largest intact temperate rainforests on the planet and healthy ocean waters teeming with biodiversity, Smith-Martin said.
"The lands and sea — so very important to our people — are living systems with the richest and most productive ecosystems on Earth," she said, adding the well-being of the communities is inseparable from the health of the coast and its ecosystems.
First Nations stewardship of the Great Bear Sea network's waters is founded on a wealth of traditional knowledge, based on Indigenous rights and title, and an intimate relationship with the land and water on the B.C. Coast for 14,000 years, she added.
"This ancient wisdom tells us that the right to use and benefit from our lands and waters will never be separated from our responsibility to care for them," Smith-Martin said.
The ocean waters, expansive coastline and aquatic vegetation in the Great Bear Sea region is home to a multitude of marine species, said federal Fisheries and Oceans Canada Minister Joyce Murray.
In addition to salmon and rockfish, there are more than 64 other kinds of fish, 70 bird species such as puffins and auklets, and 30 types of marine mammals such as iconic killer whales, sea otters, and dolphins.
The tripartite agreement between the First Nations, the federal and provincial governments was a "huge milestone" for conservation of the Pacific Ocean, Murray said.
"This area has tremendous environmental and economic importance for the people of this province and has sustained Indigenous peoples and their culture for thousands of years."
The network — a string of individually protected sites of various shapes, sizes and protection levels — will conserve hotspots of biodiversity, endangered species, important ecosystems as well as areas of cultural importance to First Nations across the region, she said.
"Collectively, clearly we have what it takes to get this job done," Murray said.
"A robust action plan and a shared goal, anchored in trust of the process and trust in each other."
The tripartite conservation initiative is a meaningful contribution to Canada's effort to meet its 30 by 30 pledge to protect 30 per cent of its lands and waters by 2030.
The first designated marine refuge in the wider Great Bear Sea Network was also unveiled Sunday. Marine refuges are a conservation measure that limits fisheries to protect important species and their habitat.
The Mamalilikulla First Nation and federal and provincial governments announced an agreement on a new marine refuge, Gwaxdlala/Nalaxdlala, located in remote Knight Inlet.
The area — also known as Lull Bay and Hoeya Sound – shelters a rare shallow water coral and sponge garden that acts as a vital ecosystem for more than 240 marine species as well as an area of high cultural significance for the Mamalililkulla.
In order to protect the 21-square-kilometre area of fragile and slow-growing corals, Murray, Mamalilikulla Chief John Powell, and Nathan Cullen, B.C. Minister of Water, Land and Resource Stewardship, announced closures to all fisheries — commercial, recreational and First Nations food, social and ceremonial (FSC) fisheries — in the area effective immediately.
The Mamalilikulla Nation and conservationists pushed DFO for the closures, particularly prawn and crab fisheries as the heavy equipment could destroy the corals.
"My name is Winidi, and that translates to 'one who fights wars for his people' and I try to live up to that," Powell said.
The collective agreement with the federal government and B.C. on the marine refuge is tied to the Mamalilikulla's unilateral declaration last year of its intent to establish Gwaxdlala/Nalaxdlala — a wider Indigenous Protected and Conserved Area (IPCA) to conserve both land and waters in their territory, Powell said.
The newly established marine refuge, established through the federal department of fisheries (DFO), is only a portion of the Mamalilikulla declared IPCA. Formal agreements around the land and watersheds in the nation's territory need to be established with the B.C. government, which has expressed support for the wider initiative in principle.
The Nation intends to protect, restore and manage the unique ecological and cultural features of the IPCA and to reconnect members dispersed across the province and beyond with their homeland, Powell said.
The declaration was issued in the spirit of reconciliation and was an appeal to work together with the government in harmony with Aweenak'kola, the nation's traditional laws, Powell said.
"Aweenak'kola requires us to take care of all the living beings, the seas, and the sky and land as if they were our brothers and sisters."
The new marine refuge and the wider Great Bear Sea network recognizes First Nations rights to manage their lands and waters and celebrates years of work and collaboration, Cullen said.
The Mamalilikulla IPCA is an example of harmonized land and sea management in conjunction with the broader network action plan for the entire North Pacific coast of British Columbia, he added.
But Indigenous-led conservation is more than a century in the making, Cullen said.
"This is recognition of the rights that are always there, but for so long, ignored by the province and our federal counterparts," he said.
"We are making right — in a small but important step here today — something that has always been true."