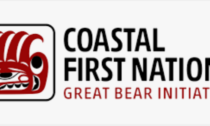 Fifteen First Nations are assuming stewardship of a vast network of marine protected areas in their traditional territories that span two-thirds of Canada's West Coast. The Great Bear Sea MPA Network, an unprecedented initiative co-developed with the B.C. and federal governments, is the result of two decades of work, said Christine Smith-Martin, executive director for Coastal First Nations.
The Indigenous-led initiative, also known as the BC Northern Shelf MPA Network, involves 100,000 square kilometres of ocean and stretches from Northern Vancouver Island to the border of Alaska. It was formally endorsed and celebrated on Sunday at IMPAC5, a global marine conservation summit underway in Vancouver.
The territories of the Nations involved, includes the Great Bear Rainforest conserv...
Read More