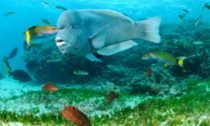 The world's southernmost coral reefs have fallen victim to climate change. According to reports, the Lord Howe Island Marine Park is experiencing severe coral bleaching.
In some areas, about 90 percent of reefs have been damaged. Scientists said that this is the worst coral bleaching that the UNESCO World Heritage Site has experienced in recent memory.
Warm Summer Water Causes Widespread Coral Bleaching
Researchers from Newcastle University, James Cook University, and the National Oceanic and Atmospheric Administration have surveyed the area for the past two weeks. They revealed that the bleaching occurred over the past summer, peaking in March, due to sustained heatwaves and warm ocean water temperature.
They also reported that the bleaching is at its most severe in shallow w...
Read More