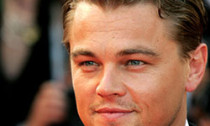 A two-day conference on marine conservation saw its participants pledging USD 1.8 billion towards the cause, even as President Barack Obama made a strong pitch to create the largest marine preserve in the world by protecting a massive stretch of the Pacific Ocean from drilling and illegal fishing. The first-ever "Our Ocean" Conference organised by the State Department resulted in commitments from government and private sources valued at more than USD 800 million to conserve the ocean and its resources for future generations, Secretary of State, John Kerry, said.
In addition, Norway announced it will allocate USD 1 billion to climate change mitigation and adaptation assistance.
The two-day event culminated yesterday with participant countries including India committing to protect more ...
Read More