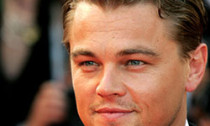 A two-day conference on marine conservation saw its participants pledging USD 1.8 billion towards the cause, even as President Barack Obama made a strong pitch to create the largest marine preserve in the world by protecting a massive stretch of the Pacific Ocean from drilling and illegal fishing. The first-ever "Our Ocean" Conference organised by the State Department resulted in commitments from government and private sources valued at more than USD 800 million to conserve the ocean and its resources for future generations, Secretary of State, John Kerry, said.
In addition, Norway announced it will allocate USD 1 billion to climate change mitigation and adaptation assistance.
The two-day event culminated yesterday with participant countries including India committing to protect more than three million square kilometers of the ocean.
Obama, through a video message announced that his administration will immediately begin planning to expand protections for ocean habitats and deter illegal fishing.
"We are potentially on the verge of protecting more than three million square kilometers of the Pacific Ocean. We need to do more elsewhere but that is a terrific start, and I congratulate everybody for their part in doing that," Kerry said in the closing remarks.
The conference drew heads of state, foreign ministers, policy makers, environmentalists, scientists and entrepreneurs from nearly 90 countries including India to develop strategies for protecting oceans from marine pollution, acidification and overfishing.
US Trade Representatives, Michael Froman said: "The US is currently negotiating two of the most ambitious trade agreements in history – the Transatlantic Trade and Investment Partnership (T-TIP) Agreement with the European Union and the Trans-Pacific Partnership agreement (TPP) with 11 other Asia-Pacific countries."
Earlier in the day Obama announced establishment of a Presidential Task Force to deter illegal fishing and to protect oceans and marine resources.
Leonardo Wilhelm DiCaprio, American actor and film producer, said without healthy oceans the world is in serious trouble, and the outlook for their health is not good.
He rued that there was no proper law enforcement capacity and little accountability for violating the law.
"It is the Wild West on the high seas. The ocean is an under-regulated marketplace right now. Even though the ocean covers 71 per cent of our planet, less than 1 per cent are fully protected as marine reserves where fishing is prohibited," he said, adding, "These last remaining underwater bio-gems are being destroyed because there isn't proper enforcement or sufficient cooperation among governments to protect them.