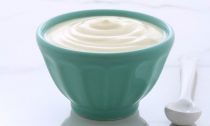 Science Times reported on April that the Great Barrier Reef underwent its third major bleaching event in the last five years. The reef experienced back-to-back coral bleaching in 2016 and 2017 that killed almost half the reef's corals. But bleaching does not necessarily mean that it is already dead, according to Terry Hughes director of the ARC Centre of Excellence for Coral Reef Studies at James Cook University. This only means that the coral needs help for it to recover.
Now, the scientists believe that probiotics similar to those found in yoghurt can boost the health of the corals to help it withstand the heat stress.
An international team made the breakthrough of using probiotics to help the Great Barrier Reef soon after it weathered on its third major bleaching in five years.
Probio...
Read More