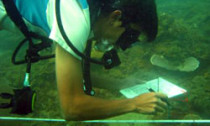 The coral reefs in Labuan are healthy but there are concerns over the depletion of commercially valuable species like groupers and lobsters. This is based on a survey off Labuan conducted for the first time by Reef Check Malaysia (RCM) which found that at least 50% were live corals at the sites that were surveyed earlier this month. RCM programme manager Alvin Chelliah said that the live coral coverage was very good as they noticed a high diversity of coral species and marine organisms.
However, he said they were concerned about a lack of commercially valuable species.
"The Reef Check survey is based on identifying indicator species on the reefs. For example, we look for common reef fish like groupers, which are highly sought after for consumption.
"Throughout our survey, we only recorde...
Read More