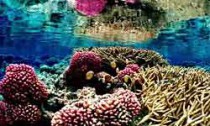 Senator Loren Legarda called for the establishment of a comprehensive map of coral resources nationwide to help leaders and lawmakers arrive at a policy for food security in the Philippines.
An updated comprehensive mapping of the country's coral reef resources should be done by the departments of agriculture; environment and natural resources; and science and technology, and the Marine Science Institute of the University of the Philippines, said Legarda, chair of the Senate Committee on Environment and Natural Resources. She did not mention the project cost.
"We need coordinated efforts towards the rehabilitation and protection of our reefs, as well as our mangrove forests, seagrass beds, and countless other ecosystems," Legarda said, adding the maps should indicate the state of health ...
Read More