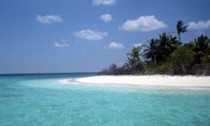 The recent international Ocean's conference in New York culminated with a strong global commitment to "conserve and sustainably use our oceans, seas and marine resources for sustainable development."
Oceans generate around half of all oxygen or "every second breathe" we take. How we move forward to protect, conserve and sustainably use this precious resource will affect all 7.5 billion people on earth. All our lives depend on it.
The geography of the Pacific region makes SDG 14 on "Life below Water" essential to all development in the Pacific...
Read More