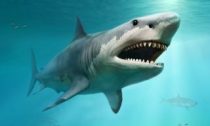 Now in its 33rd year, Shark Week is the longest-running cable event in history reaching 27 million viewers—a gigantic audience for marine biologists and conservationists. Discovery Channel claims the goal of Shark Week is to shed light on the latest scientific findings on these underwater predators and encourage conservation efforts of the often misunderstood creatures.
Shark conservation is crucial in today's world. About 27 percent of cartilaginous fish, including sharks, are estimated or assessed to be threatened with extinction, says Lisa Whitenack, an associate professor of biology and geology at Allegheny College. 
But, according to researchers, the iconic week of television might be hurting those it claims to help...
Read More