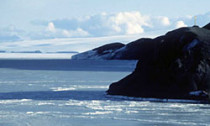 Rising temperatures caused by climate change would be catastrophic for countries in Asia and the Pacific by the end of the century – unless countries work to mitigate it, says a report by the Asian Development Bank (ADB) released last month. The report titled "A Region at Risk: The Human Dimensions of Climate Change in Asia and the Pacific" says that under a "business-as-usual" approach to climate change, the impacts for the Asia and Pacific region are catastrophic.
With climate change, food production in the region will become a lot more difficult, causing production costs to increase.
According to a data summary, crops in the Pacific region will be in decline by 2050. "Crop yields (rainfed crops) in Papua New Guinea, Solomon Islands, and Fiji will all decline severely" under the business-as-usual scenario.
Another impact is marine ecosystems, especially in the Western Pacific. The ADB report states that by 2100, "all coral reef systems in the subregion will collapse due to mass coral bleaching if global warming increases by 4 degrees Celsius".
If the temperature increases by 1.5 degree Celsius "89% of coral reefs are expected to suffer from serious bleaching, severely affecting reef-related fisheries and tourism".
If it increases by 2 degree Celsius, around 100% of coral reefs may experience severe bleaching with coral communities decreasing to "10-30% of their current abundance".
Rising sea levels will also endanger Pacific countries and territories. Severe storm surges and related flooding are major threats to small Pacific island states such as Tuvalu. According to the ADB report, "Tuvalu's rate of relative sea-level rise is about three times higher than the global average".
The only option small Pacific countries will have is to relocate to bigger countries such as Fiji, Australia, New Zealand and the United States.
Fiji could be a safe refuge destination for Pacific Island people to migrate to due to its high elevation and similar geographic setting. Already, the Government of Kiribati has bought 20km2 of land in Vanua Levu.
The report highlights the importance of mitigating the impact of climate change as part of the commitments in the Paris Agreement.
These commitments include public and private investments focusing on the speedy decarbonization of the region.
In 2016, the ADB approved a record $3.7 billion in climate financing. It has committed to increase investments to $6 billion by 2020.