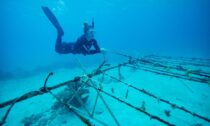 If you were lucky enough to take a tropical beach vacation more than 30 years ago, you were likely amazed at the underwater world you could explore with a snorkel and mask. Since then, underwater enthusiasts often find reefs are a disappointment, with bleached, broken, and dead corals more prominent than live colorful ones.
Coral restoration projects are making a difference. They're not just for guests of the hotels that sponsor them but make a difference for the entire planet. As you plan a post-pandemic beach vacation, lend the oceans a helping hand by choosing a resort that participates in coral reef restoration programs.
The world's corals are dying
Due mainly to climate change, but also to problems like over-fishing and even tourists wearing the wrong sunscreen, the world's corals are dying at an accelerated rate. Experts say that in the last 30 years, 50 percent of the world's coral reefs died. They predict that 90 percent of corals will die within the century without interventions, chiefly reducing the temperature of the oceans by controlling global warming.
Snorkelers and scuba divers have a vested interest in the health of the world's coral reefs. But so does every inhabitant of the planet, regardless of where they live or what they like to do on their vacations.
Why everyone should care about coral health
Healthy coral reefs are essential to humans, both directly and indirectly. In her TEDTalk, biologist and TED senior fellow Kristen Marhaver describes how corals are security guards, chemists, and even artists.
Corals protect coastlines from erosion and storm damage; keep the ocean's carbon dioxide levels in check; filter ocean water making it clearer and cleaner; are a source of key components of new antibiotics and cancer drugs; and are nurseries for many of the fish humans eat and for the food chain that sustains them. And, of course, corals are a source of beauty and a key contributor to the tourism industry. In the U.S. alone, it's estimated that coral reefs are worth $3.4 billion each year and that they prevent $94 billion in damages from flooding annually.
Coral restoration and how it helps
Slowing climate change and reducing global warming is essential for protecting the planet's coral reefs. Coral restoration projects—many sponsored and supported by beach hotels—help too.
Basically, corals are grown in nurseries and then transplanted onto reefs at risk. Most corals grow very slowly and scientists are doing much work to determine the ideal conditions to encourage coral reproduction and development to get the world's reefs back to health.
Do your part by staying at a resort with a coral restoration program
When you choose to stay at a resort that supports coral restoration, you help revitalize reefs. Some resorts welcome you to see the coral nurseries with your own eyes and even help out.
Kokomo Private Island Fiji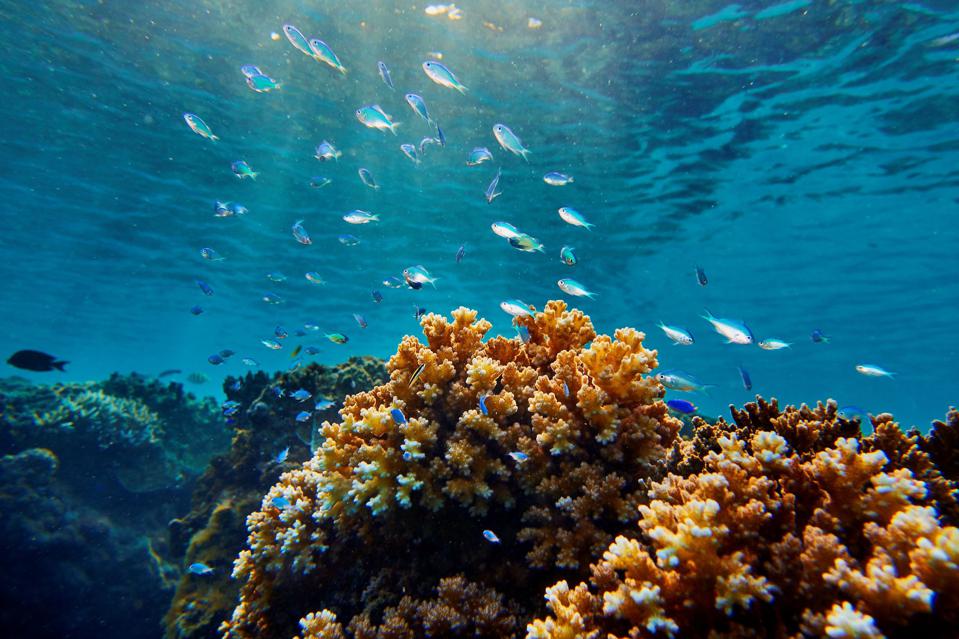 At Kokomo Private Island Fiji, marine biologist Cliona O'Flaherty established a coral restoration project in 2018 (here's more on O'Flaherty and her work). So far, 1,200 corals have been planted in the nursery and 200 transplanted back onto the reef. Stay at one of Kokomo's 21 villas or five residences and you can swim over the coral garden and get hands-on experience helping with coral selection, fragmentation, and transplantation. Divers can also visit nearby Walker Restoration Reef, the reef Kokomo adopted under PADI's Project Aware sustainability program.
Harbour Village Beach Club, Bonaire
Boutique resort Harbour Village Beach Club—on the island of Bonaire in the Dutch Caribbean—also has a coral restoration program, via the Harbour Village Reef Foundation. Divers can help maintain the underwater coral nursery and get their PADI Reef Renewal Certification. Bonaire created the Caribbean's first protected marine park and, according to the National Oceanic & Atmospheric Administration, Bonaire has the most pristine reef environment in the Caribbean. This is thanks to its location outside the hurricane zone and conservation actions by the government and resorts like Harbour Village Beach Club.
Coco Palm Dhuni Kolhu, Maldives
In the Maldives, the health of the reefs surrounding the country's 1,192 islands is essential. Coco Palm Dhuni Kolhu—one of the Coco Collection resorts in the protected Baa Atoll—was one of the first Maldives resorts to have a resident marine biologist. Coral replanting as well as initiatives to protect manta rays, turtles, and sharks are key elements of Coco Collection's sustainabilitywork. Coco Palm Dhuni Kolhu is another great choice for travelers wanting to help coral reefs while they take a vacation.
Zanzibar, Tanzania
You can even support coral reefs when you take a safari by relaxing on the island of Zanzibar before or after seeing Africa's land-based wildlife. Zanzibar is well known for its spectacular scuba diving and snorkeling sites, in its warm waters with underwater visibility often exceeding 100 feet. You can snorkel and dive year round (and even watch the gentle giants of the sea, whale sharks, eat tiny plankton off protected Mnemba Atoll from September to December).
Coral Reef Care began its coral restoration work in Zanzibar in 2012 (they'll happily accept your donations too). Alluring Africa's The Zanzibar Collection and Zuri Zanzibar are two Zanzibar hotels that support coral restoration.
Wherever you take your ocean-side vacation, choose hotels that support coral restoration projects.