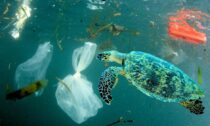 Harmful to ocean and aquatic life, microplastics make up the nearly three percent toxic pollutants in shallow, tropical waters where corals flourish. These toxic chemicals bring huge detrimental impact on reef health, and a new study reveals 4 million pounds of them may be stored in coral skeletons every year.
After 18 months of exposing corals in the lab to microplastics, researchers were able to put a number on how much of the tiny fragments of plastic are stored in them.
"Our study clearly indicates that microplastics are yet another human-made stress factor for corals and that they are very likely to contribute to further deterioration of coral reefs on our planet," lead author Jessica Reichert reported.
The study conducted by this team of scientists from the University Giess...
Read More