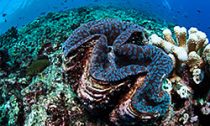 In 2003, researchers declared Coral Castles dead. On the floor of a remote island lagoon halfway between Hawaii and Fiji, the giant reef site had been devastated by unusually warm water. Its remains looked like a pile of drab dinner plates tossed into the sea. Research dives in 2009 and 2012 had shown little improvement in the coral colonies.
Then in 2015, a team of marine biologists was stunned and overjoyed to find Coral Castles, genus Acropora, once again teeming with life. But the rebound came with a big question: Could the enormous and presumably still fragile coral survive what would be the hottest year on record?
This month, the Massachusetts-based research team finished a new exploration of the reefs in the secluded Phoenix Islands, a tiny Pacific archipelago, and were thrilled b...
Read More