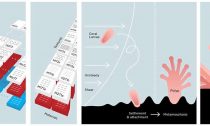 Coral reefs have long faced problems like overfishing, global warming and pollution—but they're also threatened by how slow they regenerate. To reproduce, coral release sperm and eggs and form larvae, which then swim around and attach to a surface, where they begin to develop into coral polyps and grow. They face a variety of competitors, and most don't survive. If they do survive, it takes years for the coral to be able to reproduce, and even longer for entire reefs to form.
Researchers at the Carl R. Woese Institute for Genomic Biology (IGB) at the University of Illinois want to increase the rate of coral regeneration by creating a new home for coral larvae: artificial structures that encourage larvae settlement and discourage the growth of competitor species.
The research will be led...
Read More