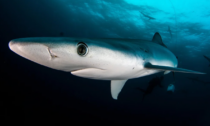 Sharks have received what conservationists say are vital new trade protections. Several shark species were added to a list of species whose trade is restricted to prevent them being "traded to extinction". The decision was made on Friday at a global summit in Panama. The meeting takes place against the backdrop of an ongoing global extinction crisis.
Other animals given additional protections in the international wildlife trade treaty, known as CITES, include dozens of freshwater turtles and frogs.
"Over a million species are at risk of extinction if we do not change the way we treat wildlife," said Matthew Collis, deputy vice president for conservation at the International Fund for Animal Welfare.
"Governments at CITES have shown they are beginning to grasp the scale of the cha...
Read More