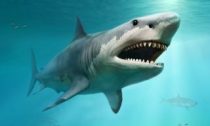 The alert about the latest shark attack came last Friday: a surfer was missing; his board dragged from the waves bearing bite marks. Western Australian authorities have since called off the search for Andrew Sharpe, 52, confirming he was mauled by a shark.
Friends who witnessed the attack said he had been knocked off his board and pulled underwater. Police divers later found scraps of his wetsuit.
His death in Wylie Bay, a popular surf spot, marks the seventh fatal shark attack in Australian waters this year, causing alarm among beach-going communities.
Not since 1929 – when there were nine fatalities – have there been so many.
So is there something in the water, or is 2020 an anomaly?
What do the numbers show?
Looking at the total number of shark attacks reported – fat...
Read More