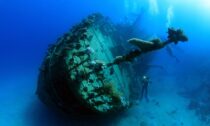 On the occasion of,  World Environment Day (June 5th, 2021), the Ministers of Tourism and Antiquities and Environment launched a marine conservation campaign in the Egyptian Red Sea; the first of its kind in the Middle East and North Africa (MENA) region as part of the ECO EGYPT campaign. 
This campaign is launched in partnership between the Ministry of Tourism and Antiquities (MoTA) and the Ministry of Environment (MoE), with UNDP Egypt, GEF, the Ministry of Civil Aviation (MoCA), the Egyptian Hotel Association (EHA), and Chamber of Diving and Watersports (CDWS) our goal is to raise awareness about marine conservation in the Red Sea and highlight the importance of ecosystem protection and restoration. 
This campaign sheds light on the the most common touristic practices that wou...
Read More