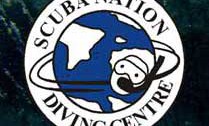 Scuba Nation is Cambodia's first PADI 5 Star National Geographic Dive Centre and a dynamic dive company with the highest qualified and most experienced male and female Instructors in Cambodia. Join us on Cambodia's only liveaboard dive boat or take a comfortable day trip with full on-board facilities.
As the longest established Dive Centre in Cambodia, we suit the needs of all divers, young or old, new or experienced, foreign or local. Fully PADI certified and Insured we can take you out for a memorable first or thousandth dive in Cambodia's untouched and crystal clear waters.
Scuba Nation is Cambodia's premier diving provider, safely satisfying the scuba diving needs of tourists, ex-patriots, embassy personnel and locals over the last 8 years. As the first and only PADI 5 Star Instructor Development Centre and Cambodia's first National Geographic Dive Centre, Scuba Nation has accommodated over 4500 beginning and experienced divers from over 40 countries.
Scuba Nation is proud to offer Cambodia's only purpose built liveaboard and day trip dive boats with the highest qualified male and female PADI Instructors in Cambodia from Europe, Australia and North America. We offerdaily diving trips, liveaboards and dive courses from beginner to instructor levels in English, French, German and Dutch.
We are absolutely certain you will enjoy your diving experience with us. Scuba Nation has no hidden fees (be sure to check out our FAQ) and everything you need to ensure an enjoyable and safe experience is provided. Please give us a call or drop us an email and we will be pleased to accommodate you.