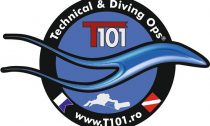 My name is Costa and as the Owner/CEO of "T101 – Technical & Diving Ops®" Dive Center located in Constanta, Romania (EU) by the Black Sea coast west side. I am pleased to introduce us.
We are dive centre authorised:
ANDI Training Facility AER0 #001
SDI/TDI Training Facility #1004957
DDI Dive Center #20060
DAN Europe Business Partner #726506
We offer diving and training for sport, technical (Basic Nitrox to Advanced Trimix & Wrecks Exploration, OC & CCR/Rebreather), gas blending, first response and disabled, starting from beginners to instructor level. We train divers as per/and exceeding ANDI, SDI/TDI/FRTI, PADI/DSAT TecRec, DDI, EFR & DAN Europe standards.
Our "house-reef" is ideal for beginners but is offering the unique opportunity to dive the sunken city "Tomis" (present Constanta city).
We organise diving trips to the numerous wrecks located on the Romanian Black Sea Coast: russian destroyer "Moskva" & submarines "SC-213" & "M34″, cargo "Medy", You Xiu", "Sadu", "Paris", Arkadia", "Maria Bacolita", "Nicholas" etc. or private expeditions & trips World Wide.
Our dive centre is offering gas fillings (air, O2, EANx, TMX), equipment service (Scubapro) and on-site & on-line SCUBA shop for a large numbers of various solid brands.
Safety is our main concern, quality training (1 to 1) and services are top priority.
The fun is coming naturally!
Visit our website here.