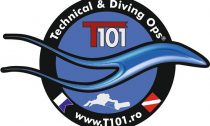 My name is Costa and as the Owner/CEO of "T101 – Technical & Diving Ops®" Dive Center located in Constanta, Romania (EU) by the Black Sea coast west side. I am pleased to introduce us.
We are dive centre authorised:
ANDI Training Facility AER0 #001
SDI/TDI Training Facility #1004957
DDI Dive Center #20060
DAN Europe Business Partner #726506
We offer diving and training for sport, technical (Basic Nitrox to Advanced Trimix & Wrecks Exploration, OC & CCR/Rebreather), gas blending, first response and disabled, starting from beginners to instructor level. We train divers as per/and exceeding ANDI, SDI/TDI/FRTI, PADI/DSAT TecRec, DDI, EFR & DAN Europe standards.
Our "house-reef" is ideal for beginners but is offering the unique opportunity to dive the sunken city "Tomis" (present Consta...
Read More