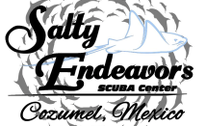 Even if you have never enjoyed Cozumel SCUBA diving before our experienced staff in ready to prepare you for your first underwater experience. Within hours of your arrival we'll have you swimming with the fishes and enjoying the best of Cozumel SCUBA diving. No experience necessary!
The day begins in our training pool and after you learn a  few skills, familiarize yourself with your equipment, and take your first underwater breathes, you'll be ready for some Cozumel SCUBA diving. By the end of the afternoon you'll have completed your first two ocean dives and no doubt will be a SCUBA addict for life!
Small Groups
Ideal for our certified divers and students alike, we have a maximum of six divers plus staff on our boat. This means you can be assured you'll always have personalized attention and when underwater you'll see more fish than people.
Students love our low ratios of Instructors-to-students. We have a maximum of 1:6, but often times we'll work 1:2 or 1:4 ratio. Reserved private classes are also available.
Certified divers love our low Divemaster-to-diver ration, which never exceeds 1:6. This ensures all divers get to experience the VIP treatment, above and below Private charters also available!
Family Fun
We can provide services from the young to the young at heart. SCUBA can begin at 10 years of age with our Junior Open Water SCUBA diver program – full certification for those aged 10-13 years of age. Children of 8-10 years of age can participate in our Bubblemaker program – essentially snorkeling at the surface in full SCUBA gear.
To the opposite end, we've taught students into their late 70's, and regularly have certified divers well into the late 70's with us. If you desire to go SCUBA diving chances are we can make that happen. Age is not a limiting factor!
Bring the entire family to enjoy Cozumel SCUBA diving!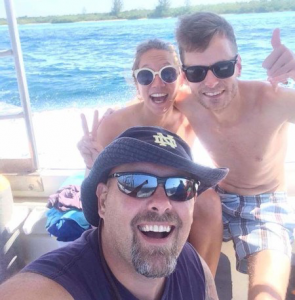 We believe having a highly experienced staff is paramount to our success and your enjoyment. As a result, we've put together perhaps the most experienced and knowledgeable staff Cozumel has to offer. Between our three on staff instructors we have combined for over 2000 Open Water Certifications, plus thousands more continuing education and Discover Scuba programs, not to mention over 35,000 logged dives of our own.
Our Instructors are accredited by the Professional Association of Scuba Instructors (PADI), Scuba Schools International (SSI), Scuba Diving International (SDI), and/or Technical Diving International (TDI). We do not employ Divemasters – the entry level rating of the SCUBA profession. All of our staff members are certified to a Master Scuba Diver Trainer rating or higher.
You simply won't find a more experienced staff!
Check us out online here