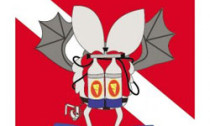 AluxDiver(s) specializes in cavern and cave diving tours in cenotes throughout the Riviera Maya (Playa del Carmen, Puerto aventuras, Akumal and the Tulum area).
We 've been operating for almost a decade now and have been blessed by being able to live from our passion, thanks to our wonderful clients who keep coming back and always have a good word for us… so Thank You!!!
My name is Alex, I'm a cave diver and an advanced EANx (enriched air Nitrox) instructor IANTD. I have been diving almost everyday for the last decade this amazing and unique underground river system. I'm passionate about what I do and I feel really lucky to be able to do this for living. I don't see myself doing anything else than exploring and growing as a diver. I'm originally from the north of Mexico (Monterrey, Nuevo Leon), but I spent part of my life in Houston Texas. I decided to move back to Mexico, to Playa Del Carmen.
After working for several dive shops , I decided to set up my own operation where safety and best quality service would be my main concern. This is when my wife and I created Alux Divers.