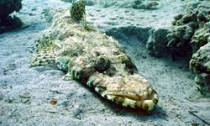 Why Dive Dive Dive Bali?
Dive dive dive Bali is your guarantee of safety and quality of your holiday in Bali. We will make your Bali diving experience a life time memory with the highest quality equipment and well trained staff to make sure you will return again to Bali.
 Our PADI diving centre is open for inspection to you any time, see our well equipped school room and all facilities to western standards
 Our diving equipment is there for you to see, all maintained to the highest standards.
 All our dive instructors will explain in detail your chosen dive site before and after your dives as you relax over a welcome tea or coffee.
 We have multilingual instructors at our disposal to ensure all your PADI courses  or briefing instructions are clear to you
 we are based on the main by- pass for easy access to all the main dive sites in BALI which we will take you to in our own transport all maintained to highest standards.
 We like to think care for where we dive in BALI so that your children's children will enjoy the same quality of diving as you do today.
 Your personal dive pass card allows you to introduce your diving friends who will receive the same special treatment you will get on your return to Bali.
 See our linked sites for complete packages for you or non-divers from accommodation to tours so all your party can enjoy Bali and again all with our own transport and staff, to help and assist you fully.
Dive Dive Dive Bali offers you a complete HOLIDAY package deal, all to the highest standards and care for all in your party from your children to any person with mobility problems we ensure you all enjoy BALI TOGETHER WHAT EVER THEIR INTERESTS!